Mike Bell
Founder and President
Mike is the third generation of his family to work in commercial construction. His entrepreneurial spirit must have been natural because at 15, he started a landscaping business. After earning a degree in Landscape Architecture at Purdue University, Mike worked first at a civil engineering firm and then for a large design-build firm.
In 2003, Mike formed his own construction company. Because of his extensive design background and field experience, he understands clients' needs. He expertly navigates them through the design and construction process by providing them with budgets, drawings, and materials selections. Even with more than 30 years of being in this industry, Mike still enjoys the relationships that he builds and the challenges that each new project brings.
Outside of work, Mike enjoys spending time with his wife Hannah, their four boys, and two dogs. You can regularly find him on the sideline coaching area youth sports teams, or camping and hiking with his family.
---
Kellie Slutzah
Project Executive
A Richmond native, Kellie is a VCU graduate with a Bachelor's Degree in Real Estate. Watching old, dilapidated buildings on campus and downtown transform into something new is what sparked her interest in the real estate and construction industry.
Kellie has experience in operations, land acquisition, project management, and real estate management from her previous role as a real estate manager for a large, public university.
Outside of work, Kellie enjoys spending time with her husband, two children, and Sammy, her rescue puppy. On any given night, you can find her cheering for her kids at sports events. She also loves to travel with her husband and run with friends.
---
Chris Maslyk, CPA
Controller
Originally from Richmond, Chris attended Radford University, where he studied Finance and earned his BBA. Additionally, he holds a CPA license.
For many years, Chris worked as the controller for an American subsidiary of a well-established international packaging manufacturer. He transitioned to the construction industry in 2016. His strengths are in working with field staff to ensure the financial performance of projects and to keep costs aligned with expectations. In late 2018, Chris joined the M.L. Bell team, where he enjoys the professional culture.
Chris enjoys spending time with his wife and daughter. A couple of Chris's hobbies include coaching his daughter's sports teams and playing golf when he can find some spare time.
---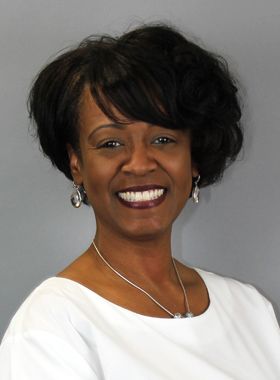 Sonya Terry
Accounts Payable Specialist
Sonya grew up in Richmond and after high school, she relocated to Georgia, where she began her career in accounting.
Sonya joined the M.L. Bell team in 2016, bringing with her nearly two decades of accounting experience for construction companies. She is a strong asset to our team because she has a natural talent for problem solving, she is well-known for her accuracy and attention to detail, and she is an expert at multi-tasking. She is highly effective at keeping the team and our subcontractors organized and on track.
When not at work, Sonya enjoys yoga, cooking, and kickboxing. Her granddaughter is the light of her life.
---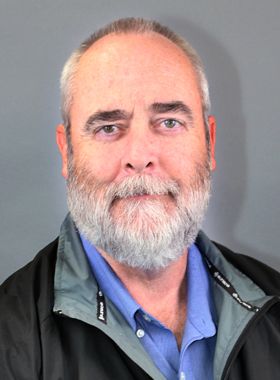 Carter Robertson, LEED AP
Senior Estimator
Carter hails from Tappahannock, where he began his construction career before moving to the Richmond area. He earned his BS in Political Science and AA in Religious Studies at Ferrum College. Additionally, he is a CSI Masterformat Accredited Instructor (MAI) and holds his Earthcraft Virginia Multifamily Certification.
Carter has over 30 years of experience as a commercial construction estimator/project manager and has worked on projects up to $100 million in valuation. He joined the M.L. Bell team in 2018 and brings with him strong relationships with owners, architects, subcontractors, and suppliers.
His passions are golf, martial arts, reading, and watching his grandchildren playing sports.
---
Stephanie Hixon
Estimator
Stephanie is a Roanoke native who became interested in construction after taking a high school drafting class. She earned a degree in Technical Graphics with a specialization in Engineering Graphics from Purdue University. After graduation, she returned to Virginia to begin her career.
Stephanie has more than 20 years of construction estimating experience and a wealth of knowledge about construction techniques and materials. She is passionate about design-build projects. Her strengths lie in her attention to detail and her ability to get our clients the most bang for their buck.
She and Greg are proud of their girls: a Boilermaker, a soccer star, and a softball standout. In her spare time, Stephanie coaches middle school soccer and enjoys her dogs, chickens, and pet goat.
---
Cheryl Shanahan
Brand Strategy and Business Development
A Connecticut native, Cheryl attended the University of Richmond - and she never left the RVA.
Cheryl has over 25 years of marketing and business development experience in construction, light manufacturing, hospitality, retail, and food and wine. The "Connector-in-Chief" has a robust network of owners, developers, real estate brokers, architects, engineers, and economic development professionals. Additionally, she has a strong knowledge of market conditions and trends.
She is active in GRACRE and VEDA, and she is an executive board member of the Henrico County Vocational/Technical Education Foundation (HCVTEF), which prepares tomorrow's skilled trades workers.
Cheryl enjoys travel, photography, gardening, golfing, and paddleboarding.