Mike Bell
Founder and President
Mike is the third generation of his family to work in commercial construction. His entrepreneurial spirit must have been natural because at 15, he started a landscaping business. After earning a degree in Landscape Architecture at Purdue University, Mike worked first at a civil engineering firm and then for a large design-build firm.
In 2003, Mike formed his own construction company. Because of his extensive design background and field experience, he understands clients' needs. He expertly navigates them through the design and construction process by providing them with budgets, drawings, and materials selections. Even with more than 30 years of being in this industry, Mike still enjoys the relationships that he builds and the challenges that each new project brings.
Outside of work, Mike enjoys spending time with his wife Hannah, their four boys, and two dogs. You can regularly find him on the sideline coaching area youth sports teams, or camping and hiking with his family.
---
Kellie Slutzah
Director of Business Operations
A Richmond native, Kellie is a VCU graduate with a Bachelor's Degree in Real Estate. Watching old, dilapidated buildings on campus and downtown transform into something new is what sparked her interest in the real estate and construction industry.
Kellie has experience in operations, land acquisition, project management, and real estate management from her previous role as a real estate manager for a large, public university.
Outside of work, Kellie enjoys spending time with her husband, two children, and Sammy, her rescue puppy. On any given night, you can find her cheering for her kids at sports events. She also loves to travel with her husband and run with friends.
---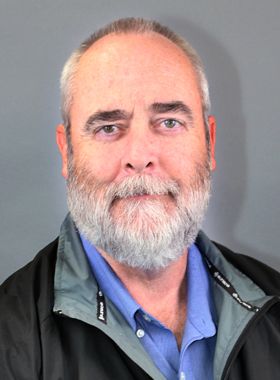 Carter Robertson, LEED AP
Senior Estimator
Carter hails from Tappahannock, where he began his construction career before moving to the Richmond area. He earned his BS in Political Science and AA in Religious Studies at Ferrum College. Additionally, he is a CSI Masterformat Accredited Instructor (MAI) and holds his Earthcraft Virginia Multifamily Certification.
Carter has over 30 years of experience as a commercial construction estimator/project manager and has worked on projects up to $100 million in valuation. He joined the M.L. Bell team in 2018 and brings with him strong relationships with owners, architects, subcontractors, and suppliers.
His passions are golf, martial arts, reading, and watching his grandchildren playing sports.
---
Cheryl Shanahan
Brand Strategy and Business Development
A Connecticut native, Cheryl attended the University of Richmond - and she never left the RVA.
Cheryl has 30 years of marketing and business development experience in construction, light manufacturing, hospitality, retail, and food and wine. The "Connector-in-Chief" nurtures a robust network of owners, developers, real estate brokers, architects, engineers, and economic development professionals. Additionally, she has a strong knowledge of market conditions and trends.
She is active in the Greater Richmond Association for Commercial Real Estate (GRACRE), and she is an officer with the Henrico County Vocational/Technical Education Foundation (HCVTEF), which prepares tomorrow's skilled trades workers.
Cheryl enjoys travel, photography, golfing, paddleboarding - and her new hobby: acrylic painting.
---
Serena Swenson
Accounting Manager
Serena, another Connecticut transplant, has worked in the construction industry since 2014. Her father owned a residential construction company, and she always loved helping him and seeing projects progress from start to finish.
Her favorite projects are ground-up design-build projects because something is literally created from nothing, and each stage of the projects is as exciting as the first.
Serena loves her teammates and building relationships with accounting teams from owners and vendors.
Outside of work, she enjoys spending time with her husband, playing with her two boys and their dog, jump rope, kayaking, and photography.
---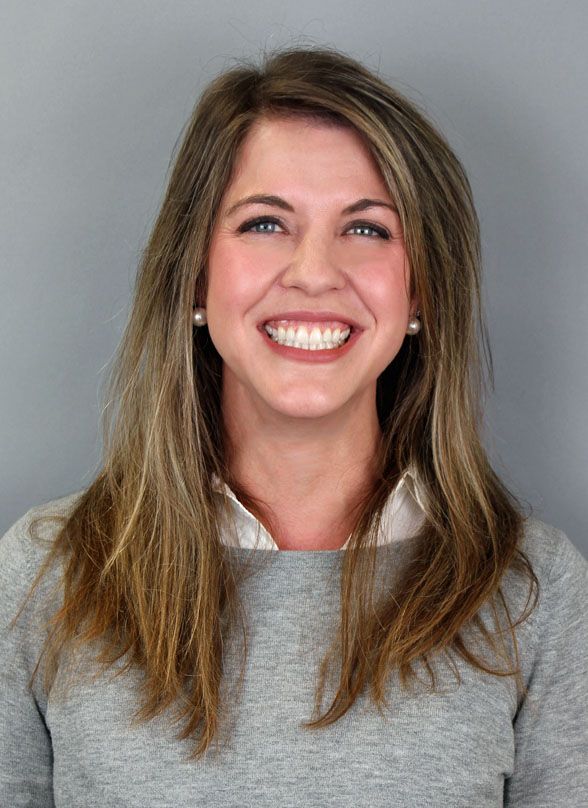 Amber Herskovitz
Administrative Assistant
Amber grew up in King George, VA and attended college at Randolph-Macon in Ashland, VA where she earned her Bachelors in Economics/Business with a minor in French. She joined the M.L. Bell team because of their passion for excellence and building relationships.
Amber has been married to her husband, Reid, for 20 years, and has two teenagers and three dogs. She enjoys hiking, running, gardening, and taking care of her home and family.