Mike Bell
Founder and President
Mike is the third generation of his family to work in commercial construction. His entrepreneurial spirit must have been natural because at 15, he started a landscaping business. After earning a degree in Landscape Architecture at Purdue University, Mike worked first at a civil engineering firm and then for a large design-build firm.
In 2003, Mike formed his own construction company. Because of his extensive design background and field experience, he understands clients' needs. He expertly navigates them through the design and construction process by providing them with budgets, drawings, and materials selections. Even with more than 30 years of being in this industry, Mike still enjoys the relationships that he builds and the challenges that each new project brings.
Outside of work, Mike enjoys spending time with his wife Hannah, their four boys, and two dogs. You can regularly find him on the sideline coaching area youth sports teams, or camping and hiking with his family.
---
Kellie Slutzah
Director of Business Operations
A Richmond native, Kellie is a VCU graduate with a Bachelor's Degree in Real Estate. Watching old, dilapidated buildings on campus and downtown transform into something new is what sparked her interest in the real estate and construction industry.
Kellie has experience in operations, land acquisition, project management, and real estate management from her previous role as a real estate manager for a large, public university.
Outside of work, Kellie enjoys spending time with her husband, two children, and her dogs Sammy and Captain. On any given night, you can find her cheering for her kids at sports events. She also loves to travel with her husband and run with friends.
---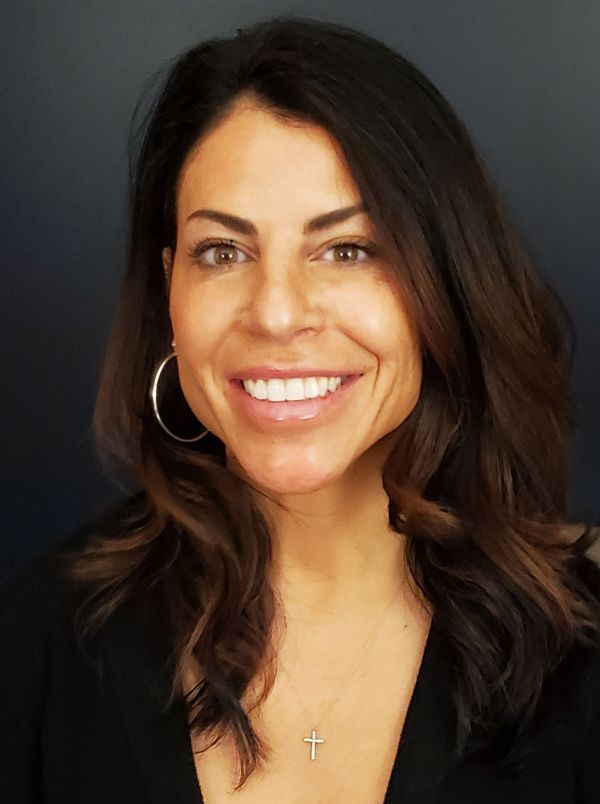 Roula Saba
Director of Business Development
Roula started her construction industry career in 2005 as an Administrative Assistant for a civil contractor. Her passion for growth and knowledge have contributed to her success in the industry.
Born in Beirut, Lebanon, Roula moved with her family to Montreal, Canada before becoming a United States citizen. She has a deep-rooted appreciation and awareness for opportunity, diversity, and development.
As Director of Business Development, Roula easily forges relationships with anyone she encounters. With her arsenal of contacts from years of working as a Project Coordinator and Assistant Project Manager at other firms, she is dedicated to a collaborative work process that drives growth and engagement. She strives to see her clients' visions come to fruition and assists the project team from conception through final walk through.
Roula has experience with Health & Wellness, Corporate, Retail, Hospitality, Higher Education, Military, and Multifamily. She is an active member of the Greater Richmond Association of Commercial Real Estate (GRACRE), the National Association of Women in Construction (NAWIC), and active in the local chapter of the Urban Land Institute (ULI). She volunteers with Habitat for Humanity - Richmond, HandUp Community Resource Center, The Central Virginia Food Bank, and Project:Homes.
Outside of work, Roula is usually planning or executing a DIY project with her children, working out at her local gym, or trying out a new recipe - and hoping the family loves it!
---
Ryan Goodrich
DIRECTOR OF CONSTRUCTION
Ryan first joined the M.L. Bell team in 2007 as a Project Manager gaining commercial construction experience on a variety of projects in Virginia, Maryland, Washington, D.C., Ohio, and Florida. Ryan's career continued in the adaptive reuse industry revitalizing the City of Richmond's historic architecture and most recently as a Project Executive in the booming multi-family market segment. Ryan's diverse construction experience and intense focus on client relationships allow him to add leadership value in his return to the M.L. Bell team.
Ryan is a Veteran of the Army Reserves Corps of Engineers where he served 10 years and a tour in Iraq in 2003. He received his Bachelor of Arts degree in Design and Construction from James Madison University.
---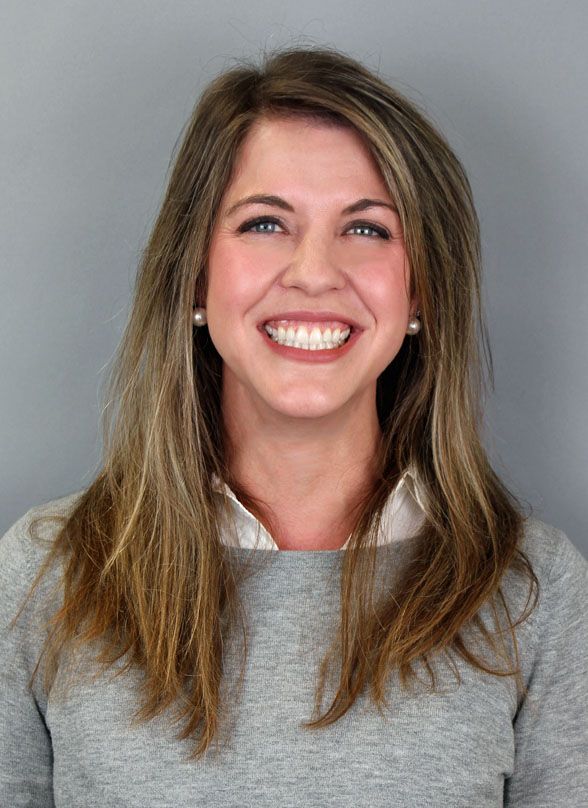 Amber Herskovitz
Office Manager
Amber grew up in King George, VA and attended college at Randolph-Macon in Ashland, VA where she earned her Bachelors in Economics/Business with a minor in French. She joined the M.L. Bell team as an Administrative Assistant in 2019 because of their passion for excellence and building relationships. In 2021, she was promoted to the role of Office Manager.
Amber has been married to her husband Reid for more than 20 years. Her family includes two teenagers and three dogs. She enjoys hiking, running, gardening, and taking care of her home and family.
---
Jackie Mayfield
Administrative Assistant
Richmond-native Jackie attended college in North Carolina and returned to her hometown to raise three children with her husband Frank.
Jackie happily joined the M.L. Bell family in late 2021. A lifelong lover of interior design, Jackie has worked in that field in varied roles. She also lives vicariously through her son, who is an architect – and she enjoys being up close and personal with M.L. Bell's design-build projects.
Jackie's passions lie with philanthropy and the desire to be involved in her children's lives. She has served on the Alumnae Board of St. Gertrude High School, her alma mater. Additionally, she created and chaired many of her children's school events that have become annual traditions. Currently, Jackie serves as an Ambassador for The CKG Foundation, whose mission is to raise awareness about teen mental health.