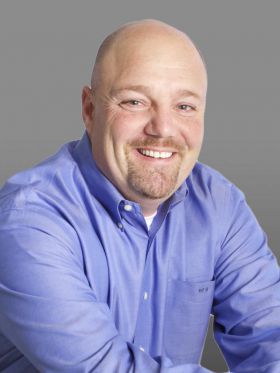 Mike Bell
President
Mike grew up in a construction family. His entrepreneurial spirit must have been natural, because he started a landscaping business at the age of 15. After college, Mike did site engineering. Before long, he was coordinating and designing entire buildings. He learned the most from the contractors in the field and it is this background in design that gives Mike an edge over others in this industry.
In 2003, Mike started his own construction company. As a graphic person, Mike likes to sketch a client's vision. He understands clients' needs and helps them visualize the end results through drawings, samples, and material selections.
Even after 29 years of being in this business, every project is a new challenge that Mike enjoys. He is passionate about bringing a client's vision to reality.
Outside of work, Mike enjoys spending time with his wife Hannah, and their four boys. You can regularly find him on the sideline coaching area youth sports teams, or camping and hiking with his family.
---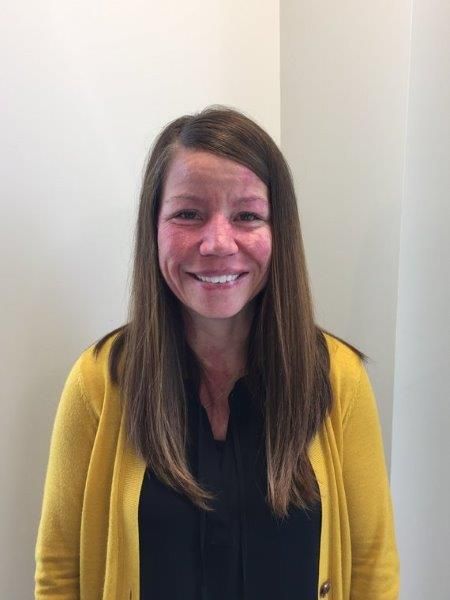 Kellie Slutzah
Project Executive
Kellie Slutzah is a Richmond native that first became interested in construction while in college. She is a VCU graduate with a Bachelor's Degree in Real Estate. During her time at VCU, she enjoyed watching the changing real estate landscape on campus and in downtown Richmond. Watching old, dilapidated buildings being transformed into something new is what sparked her interest in the real estate/construction industry and inspired her to study Real Estate.
Kellie came to M.L. Bell with experience in operations, real estate management, acquisitions and project management. Her previous role, as a real estate manager for a large, public university, allowed her to gain knowledge and experience in all aspects of a project from the acquisition of the land, through the construction phase, securing a tenant and then maintaining the property and tenant/landlord relationship.
Outside of work, Kellie enjoys spending time with her husband and two children. On any given night you can find her cheering for her kids at the baseball/softball fields or on the basketball court. She also loves to travel with her husband and run with friends.
---
Tracy Howell
Accounting Manager
Tracy has her Bachelor's Degree in Business Administration from Virginia Commonwealth University and finds her inspiration in succeeding in a male dominated industry.
Tracy came to M.L. Bell with 11 years of experience in construction, including pool construction and accounting. She started as a lifeguard for Douglas Aquatics and moved up the ladder to Project Manager all while taking care of accounting and overseeing office operations. Tracy enjoys seeing a project through from start to finish. She is an asset as Accounting Manager at M.L. Bell.
Born and raised in Chesterfield, Virginia, Tracy enjoys softball, running, camping and spending time with her husband, 4 step-children, and 2 dogs.
---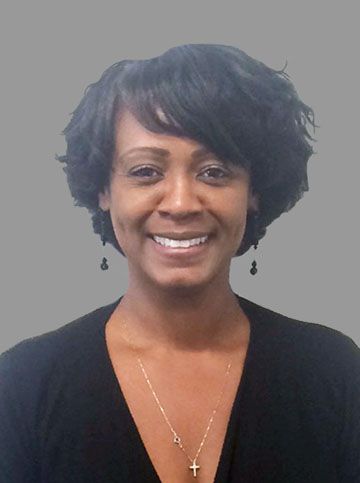 Sonya Terry
Accounts Payable Specialist
Sonya grew up in Richmond but relocated to Georgia after high school. She has spent the last seventeen years living in Georgia working in accounting. Sonya chose to go into accounting because she has a natural talent for problem solving and loves jobs that keep her continuously busy. Her biggest strength is her organization, accuracy, and attention to detail.
When not at work, Sonya enjoys yoga, cooking and kickboxing.

---
Corey Baedke
Human Resources/Marketing/Administrative Assistant
A graduate of East Carolina University, Corey has a degree in Elementary Education. She enjoys working in the locally owned, small business atmosphere at M.L. Bell. A mother of three, she has mastered multitasking, as is evident in her multitude of job titles.
Away from work, Corey enjoys spending time with her family and friends.
---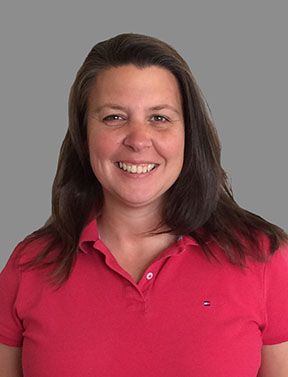 Stephanie Hixon
Estimator
Stephanie is a Roanoke native that first became interested in construction after taking a high school drafting class. She is a graduate of Purdue University with a degree in Technical Graphics with a specialization in Engineering Graphics. After receiving her degree, she moved back to Virginia to begin work.
Today Stephanie brings over twenty years of Construction Estimating experience to our team. She has worked with both residential and commercial markets. Stephanie has a huge passion for projects she gets to help design. Her strength lies in her attention to detail and her ability to get our clients the most bang for their buck.
In her spare time, Stephanie coaches middle school soccer and enjoys traveling with her daughter's club soccer team.
---
Amira Albeitawi
Project Manager
Amira Albeitawi grew up in Northern Virginia. After high school Amira set her sights on George Mason University. There, she graduated with honors with a degree in education.
Amira came to us with 10 years of related experience in both project management and project support and has experience working in both public and private business sectors. Though she is new to the construction world, her diverse history, work ethic, and social skills have made her an asset to our organization.
Amira enjoys the design/build construction method and being able to interact with all aspects of the design and construction process (engineering, design, estimating), taking a holistic approach to management and building methods so that she is able to provide custom tailored solutions and support to our clients.
In her spare time, Amira enjoys travelling and spending time with her family and friends.
---
Drew Billups
Project Manager
Drew earned his Bachelors in History from Virginia Commonwealth University. With 10 years of experience in the construction industry, Drew started as a cabinetry contractor building science laboratories and then worked in Historic tax credit renovations in Richmond, VA. Working in laboratories allowed him to take part in scientific discovery and rehabilitating old buildings gave him the opportunity to utilize his love of history and building to save historic structures. He loves to see existing structures re-purposed.
Outside of work, Drew spends time biking, hiking, camping, practicing tai chi and playing with his kids. He also enjoys working on his own historic house!
---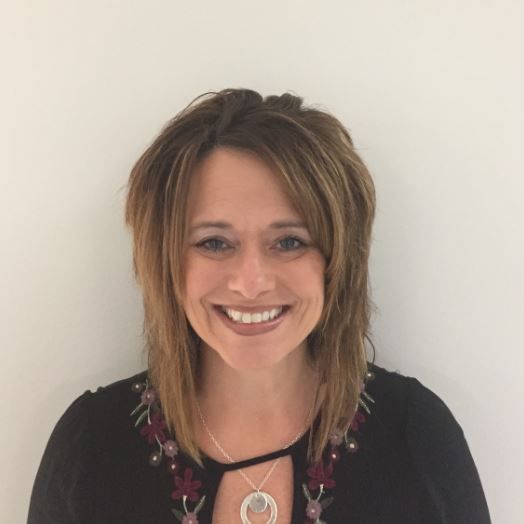 Kim Snider
Assistant Project Manager
Kim is a native of Mechanicsville who has always been interested in seeing projects through, from start to finish. She has worked in construction for the past five years and she has been active in restoration projects on mission trips. Her strengths are organization and multitasking, which make her an asset to our team at M.L. Bell Construction.
Outside of work, Kim enjoys spending time with her husband, five children, two beautiful granddaughters and one grand-dog! She loves the beach, traveling, spending time with friends, running and most outdoor activities. Her friends and family are her heart!
---
Jessie Jewell
Assistant Project Manager
Jessie came to M.L. Bell with 2 years of experience at a truss company that designs, manufactures, and delivers roof and floor trusses, engineered wood products and wall panels. She enjoys being a part of a team seeing a project through from start to finish.
Born in Powhatan, she currently resides in Mechanicsville. Jessie is a First Degree Black Belt and she enjoys fishing and going for walks in the park with her daughter.
---
Eugene Eubank
Superintendent
Inspired by his dad, a commercial construction Superintendent, Eugene Eubank embarked on his own path to Superintendent in 1987. His favorite type of construction is ground-up projects. A strength for Eugene is being able to read drawings, understanding elevation grades, and being able to visualize what he is building. His experience and calm demeanor make him an asset in the field.
Born in Richmond and raised in Goochland County, Eugene enjoys fishing, hunting and relic hunting.
---
Ronald Payne
Superintendent
Ronald Payne brings over 25 years of industry experience to our team. He has worked on a wide array of projects both in the commercial and residential markets. His favorite projects are the ones that challenge him. Any time he is able to incorporate new elements, new challenges, or manage a greater number of people are the projects he gets most excited about.
In his spare time Ronald enjoys spending quality time with his child and his grandchildren.
---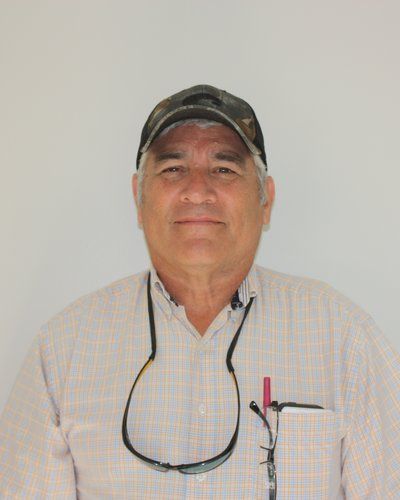 Rick Solis
Superintendent
A North Carolina native, Rick received his Bachelor's Degree in Business Administration from the University of Texas at Arlington. He came to M.L. Bell with 20 years of experience in construction. He loves ground-up projects and says the finished product inspires him to do larger projects. Rick works well with owners and project managers to help achieve the optimal product and appreciates the team concept approach.
Outside of work, Rick enjoys playing golf and spending time with his family.
---
Ralph Adkins
Superintendent
Ralph Adkins is a veteran of Commercial construction specializing in tenant up-fits. He brings over 18 years of industry experience to our team. His favorite projects are fast pace and self-performed. In his spare time Ralph enjoys the outdoors with his family.
---
Matt Martin
Superintendent
With 17 years of experience in the construction industry, Matt, a Mechanicsville native, is an invaluable resource at M.L. Bell Construction. His strength is working on industrial job sites and he loves working with his hands.
When he's not working, Matt enjoys spending time with family and friends, motorcycling and boating.